We are Australia's no.1 senior move managers.
If you're looking for an easy, one point of contact, and stress-free solution to transitioning and moving into retirement living or aged care, you're in the right place.
Retirement Living or Aged Care evaluation and selection
Prepare the home for sale
Provide independent bank accredited valuation of the home
Co-ordinate and select a real estate agent for the sale of the home
Professional packing and moving
Unpacking and setting up the new home
Declutter, organise and downsize
Arrange for the disposal of unwanted goods
Personal Concierge Senior Services
****each bullet will link to a description of the service. ****
Prefer to send us an email?
What our clients are saying
"There were so many things to organise and I've never organised these things before: the sale of Grace's house to pay for where she was going, the removalist, the clean-up, the storage… it was getting beyond me, I just didn't know what to do. When I met Cameron, everything just became so easy! I'm just so grateful to him."
"I had take off 4 days because I figured it was going to take me 4 days to move Dad, and with Golden Years help the whole thing took an afternoon. It really made the whole process go so much more easily. What impressed me the most was how quickly, it was like a whole team came in and disassembled everything and then built it right back up in the next place."
"Mum had a fall and suddenly she needed to move. We were totally unprepared and needed to act quickly.
There was a lot to do but Golden Years made the process stress-free and easy for Mum and the rest of family. Thanks Cameron for your independent and professional advice and services."
Golden Years Home Transitions was established in 2012 and we were the first Australian company to formally deliver Senior Move Management Services in Australia. In 2018, we were awarded the Circle of Service designation by the National Association of Senior Move Managers (NASMM).

"This special designation is awarded to Senior Move Management companies attaining an elevated level of experience and expertise," said Mary Kay Buysse, NASMM's Executive Director. "Golden Years Home Transitions has been instrumental in the development of the Senior Move Management industry and has worked to increase the professionalism, credibility, and visibility of this emerging senior service."
As an NDIS registered provider we meet strict government quality and safety requirements. Our staff has the expertise and experience in delivering the services and support to meet the individual needs of you and your loved ones.
.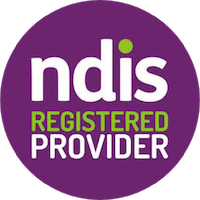 In 2014, Golden Years was recoginised at the Hesta Aged Care Awards for being an "Outstanding Organisation".