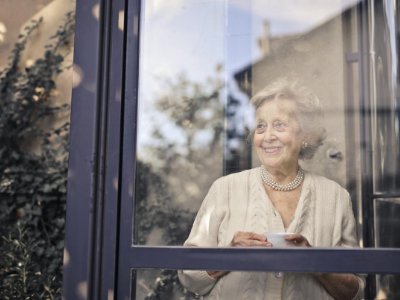 'Next Stage' Accommodation Options for Seniors in Australia.
Authored by Cameron A. Early : CEO of Golden Years Home Transitions Accommodation Options for Seniors
Specialised housing accommodation options for seniors who have suitable financial means are broadly offered in three different mediums throughout Australia and each style of accommodation is generally pitched towards an age bracket or in the alternative, towards one's care needs. The categories are described as follows:
Over 50's Lifestyle or Resort Villages or Manufactured Home Park Villages
This style of accommodation is pitched and promoted to a 'younger' or 'young at heart' retiree audience. The modern day villages have their origins stemming from a conventional caravan park community and indeed the legislative framework under which they operate is the same; namely the Manufactured Homes (Residential Parks) Act 2003. 
In effect the market has adapted to the ageing population and traditional Caravan Park Owners and Operators diversified their business model offering cheaper, but more permanent accommodation offerings to a dedicated age bracket using the same 'site rental' model. Like with one who owns a caravan that sits upon one's caravan site that one leases, similarly the home that has been constructed on the site is owned by the person occupying it, notwithstanding that the structure technically can't be picked up and transported away like with a caravan. 
Many of these Over 50's villages have on-site management and security, common facilities such as pools, tennis courts, bowling greens and community halls and for retirees who wish to travel and simply use their home as a base, it offers a relatively inexpensive accommodation option within a community of like minded (ie: of similar age) individuals and they can lock up their home at any time and leave and return with a fixed expense of site rental to budget for only.
One of the shortcomings associated with this style of accommodation is that it isn't real property, but rather it is considered a chattel and henceforth one cannot obtain finance to purchase, nor can equity in the asset be easily leveraged. Also, when it comes time for an individual owner to sell their home, they are almost entirely at the mercy of the village operator whom may preference the sale of their own houses over the re-sale of an existing owner's home. It can often take several years to sell a second hand home in one of these villages.
Retirement Living in a Retirement Village also known as Independent Living Accommodation
This style of accommodation offering is pitched as 'independent living' but located within a retirement village community setting. Historically, 'retirement villages' were almost entirely owned and operated by religious and charitable organizations, because in the 1950's the Commonwealth Government incentivized such organizations to build and operate such communities. Typically, these retirement village communities consisted of two separate components including independent living houses or townhouses with a separate building housing rooms for those with higher care needs. These villages are now known as 'co-located' communities that consist of both a retirement 'independent living' community together with a residential aged care facility or 
nursing home. The theory being that if one were to move into the retirement community and into independent living accommodation then as and when one's care needs increase that one could move straight into the on-site aged care accommodation. In practice this theory can be complicated because the accommodation offerings between the retirement village and residential aged care facility (notwithstanding that they may be controlled and owned by the one operator) are actually governed by different legislative jurisdictions. However, it is a point of difference widely promoted by co-located communities and most such communities have mechanisms to make it easy for one to transition from retirement living into aged care.  
Commercial operators of retirement villages also exist in today's market place and the form that the accommodation can take is anything from separate houses, townhouses or apartment units. In truth many modern retirement villages have all of the similar community features that one would expect in a lifestyle resort or a regular residential townhouse or apartment complex. All retirement living accommodation in Queensland is governed by the Retirement Villages Act 1999. 
When you purchase 'retirement' accommodation, whilst it is real property that one is buying into, what in actual fact one is paying for is called an 'ingoing contribution'. Think of the 'ingoing contribution' as the list price for the accommodation you are buying. Contractually, each retirement village operator provides tenure for their retirement living accommodation a little differently, but normally the tenure is provided by way of a registered lease for life or otherwise through the form of a 'loan/license' for life. Each form essentially provides the same occupation rights for one's accommodation.
The other aspect of retirement living is the concept of a 'deferred management fee', 'exit fee' or 'departure fee'. Each expression has the same meaning but for the purpose of this explanation we will refer to it as the DMF. The evolution behind a DMF was to enable the ingoing contribution for retirement living to be cheaper than purchasing equivalent accommodation that wasn't contained within a retirement community; thus adding additional incentive aside from simply being able to live within a community of persons of similar age and demographic. For example if one was to sell one's home for say $300,000 with the intention to move into retirement living, then the ingoing contribution for one's retirement accommodation might be 
$250,000, therefore freeing up $50,000 of one's capital to use for care or other needs. The theory is that the village operator 'discounts' the ingoing contribution upon 
one's entry, but then gets recompensed for this discount once one leaves. The payment of the DMF is said to also recompense the operator for some of the village community operating costs that they incur which otherwise wouldn't be recoverable. There is absolutely no consistency between village operators as to what the DMF amount might be and indeed some village operators now provide ingoing contribution choices whereby no DMF is payable at exit whatsoever. Some village operators can have a DMF as much as 50% of the ingoing contribution. 
Upon one's exit of the retirement living accommodation The Act in Queensland provides that the village operator must repay the outgoing resident and/or their estate the balance of their ingoing contribution pursuant to their entry contract conditions within 18 months from the time of one's official exit.
Like conventional real property, ingoing contributions for retirement living accommodation is market based and one should compare and contrast different options and seek to negotiate with operators as one sees fit.
Residential Aged Care Communities or Nursing Home Facilities
This style of accommodation is normally dedicated for those with higher care needs. The accommodation normally consists of a room and bathroom only and doesn't provide for independent living. When one enters Residential Aged Care (RAC), one's meals, daily accommodation needs and care is provided for as part of one's occupation. The framework under which Aged Care Facilities operate is the Aged Care Act 1997 which is Commonwealth Legislation. 
There are three ways one can enter into RAC. Firstly, one can pay for one's accommodation by paying a Refundable Accommodation Deposit (RAD). This used to be called a Bond, but both the RAD and Bond have the same meaning. If you like, the RAD can be considered as the purchase price for the accommodation offering and it is fully refundable by the operator immediately upon one's exit. RAD's are advertised on myagedcare.gov.au and like ingoing contributions in retirement living, they are market based. A resident may also negotiate with the operator a reduced RAD or part RAD payment and also for the operator to utilize the RAD to fund additional care needs as directed by the resident. The second way one can pay for the RAC accommodation is through the payment of a Daily Accommodation Payment (DAP). The DAP is also market based, but a minimum payment level is ascribed under the legislation. The third way one can enter RAC accommodation is through means tested government subsidized concessional arrangements. Under the legislation, RAC facilities must provide a minimum number of RAC options for concessional residents.
Choosing the manner in which one enters RAC can be very complicated and it is recommended that one seeks independent financial and legal advice before one commits to an entry contract.
It should be noted that in bygone years, RAC's were quite unattractive, sterile environments that weren't very pleasant accommodation offerings. But many of the modern day RAC facilities are vibrant, luxurious accommodation offerings akin to a luxury hotel with onsite cafés, bars, hair salons, gymnasiums and other facilities.
Emerging Hybrid between Retirement Living & Aged Care
Since July 2015 when Consumer Directed Care (CDC) was introduced into the Australian market for those obtaining government funded home care support, many retirement village operators have commenced large scale coordination of home care services within their retirement communities. Two such operators in South-East Queensland are Seasons Senior Living Communities and Freedom Aged Care (owned by AVEO). What each of these retirement living operators pitch to the market is an independent living accommodation option that can come with onsite care if and when required. In contrast to the co-located communities previously discussed, the theory with these accommodation offerings is that couples can stay together even when one might have higher care needs.
In 2020, we are seeing most commercial retirement living operators striking alliances with care providers to offer this emerging care offering into the independent living environment.
Options for Seniors without Financial Means
Those seniors in public or private rental accommodation can access Home Care assistance through the Commonwealth Government's Home Care Package System. However, as and when one's care needs exceed what may be offered at home, Concessional accommodation may be available at a RAC facility. 
The only other accommodation model that bridges the gap before RAC is required is the private rental accommodation offering within a 'quasi senior's village' which also provides daily meals for residents. The accommodation offering is normally a small attached townhouse within a gated community with onsite management. These villages are pitched to 'over 50's' in most cases and/or to pensioners and the rental rate is normally set as a percentage of the pension and usually includes meals and outgoings. Eureka Group Holdings Limited is one of the major operators of this style of accommodation offering for seniors in Australia.
About the Author
This white paper is authored by Cameron Early who is the CEO of Golden Years Home Transitions. Golden Years Home Transitions was the first company in Australia to formally provide Senior Move Management Services to seniors from 2012. Cameron holds a Masters Degree in Ageing with First Class Honours from the University of Melbourne and is a recognized expert in his field having received many accolades from National Association of Senior Move Managers and at the Hesta Aged Care Awards over the years.